E.C. Godhand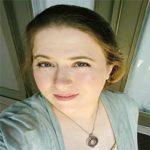 E.C Godhand is an American LitRPG author by profession and nurse by trade. She writes with Shadow Alley Press, runs a community garden, and fosters orphaned kittens. She's always mained healer, whether in video games or real life, and loves game design, wordplay, and psychology.
All proceeds from book sales will go directly to supporting her habit of living so she can keep writing for you. She's been rumored to eat up to three times a day even. At the very least, the kittens need to be fed.
Don't do it for her though. Do it for fun LitRPG stories about drunken priests, weird dream worlds, and characters' assured descent into madness. Do it for the kittens.
Find her across the web at:
The Heartfire Healer Book 1
The Heartfire Healer Book 2
The Heartfire Healer Book 3