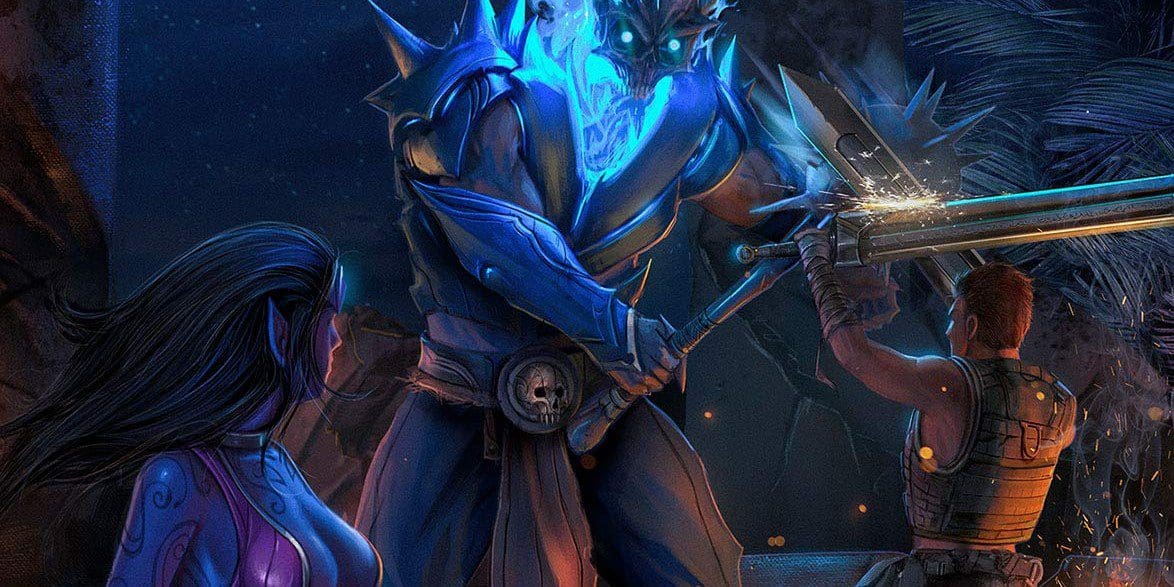 Underworld
The War God Saga Book 3
By James A. Hunter and Aaron Crash
---
A Marine turned Greek God. An Army of Beautiful Amazons. One Final Battle against Death Itself.
Jacob Merely has secured the ultimate weapon against evil, the Crystal Scythe, and now it's time for him to bring the fight to Hades himself.
Unfortunately, Earl Necro Earl and his undead forces stand in the way, so if Jacob is going to defeat the god of death, he's going to have to take out Earl first. Knocking Earl's teeth into the back of his throat? Yeah, Jacob is totally okay with that.
And when a mysterious new woman arrives unexpectedly at their gates with no memory of who she is—but seems to know of a secret passageway into the heart of the Temple of Hades—Jacob finally has the last piece of the puzzle. But with every new battle won, Jacob is tempted to give into the rage and arrogance that consumed Ares.
Can Jacob resist the temptation to become a total douchebag? Can he and his Amazons unravel the mystery behind the ancient Olympian War and finish a battle as old as time itself? And what new demons does Hades have to throw against the War God?
Continue reading War God's Mantle by James A. Hunter, author of Rogue Dungeon and the litRPG epic Viridian Gate Online, and Aaron Crash, author of the bestselling American Dragons series.
Available In Audiobook
Also Available At These Stores
Available In Digital Here
Book Details