J.D. Astra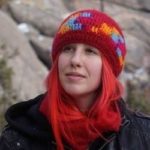 About me… I'm a baller. Keyboard crawler. 20 inch display, on my ink scrawler. Holler. Getting flayed tonight, all my characters getting splayed tonight!
In my spare time I love to cook, hike, play video games, and spend quality time with my people.
Three questions people never ask me are; how do I look at myself in the mirror, what's in the box, and what does it take to build a story with likable characters in an interesting setting with important goals?

The answer to the last is determination, dedication, and sacrifice. I've been working at being a writer since before I could string more than two sentences together, and it never gets easier, but it does get better.

I'm surrounded by people who love and support me, which is the most amazing gift the universe could ever give. I will never give up, never surrender, and hopefully, keep on entertaining for the rest of my life.